If you are interested in creating additional streams of income and would like to find out more about trading, investments and digital currency then I provide coaching on how to:
Understand the changes to our money systems: digital currencies are here and being used as a form of payment as well as for trading and investing. Not understanding how these work in day to day life will eventually limit your choices.

Open a digital wallet e.g a digital bank account

Transfer, exchange and trade digital currencies e.g Bitcoin, Ethereum, Litecoin

Invest in passive income opportunities
Click here to read about Mint Money investment opportunity. 0.5% to 10% passive income LOW RISK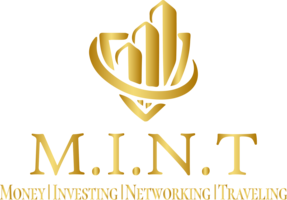 Click here for more information on Mint Tokens, the easiest way to access Crypto and financial privacy. LOW RISK

DISCLAIMER: I DO NOT GIVE FINANCIAL ADVICE. ALL TRADING AND INVESTMENTS COME WITH AN ELEMENT OF RISK, THEREFORE YOU SHOULD NOT INVEST ANY AMOUNT OF MONEY THAT YOU CANNOT AFFORD TO LOSE. PAST RESULTS DO NOT GUARANTEE FUTURE GAINS. 
This page contains affiliate links